Looking for a new career?
We will train you!
If you have a strong work ethic and a passion for learning new skills,
apply today
.
Whether you're in the early stages of planning your kitchen design or ready to start your project, make sure you consider all of these features.
Floor Plan
Do you plan to maintain your existing kitchen floor plan, or are you considering changes to the layout? We can create a 2D and 3D rendering.
Cabinets
Are new cabinets part of your kitchen remodel? We offer a wide selection of cabinet styles, with different materials and colors to match your new design.  
Considering an outdoor kitchen? We also carry outdoor kitchen cabinets that can help with your project.
Appliances
Will you be updating some or all of your appliances? These are often overlooked, and can make a big difference in the new look and layout of your kitchen.
Countertops
Your countertops can make your kitchen a stand-out showpiece, or an understated sanctuary. There are a multitude of beautiful and practical countertop materials, including exotic granite, luxurious quartz, butcher block, solid surface, and laminates.
Free Kitchen Planning Checklist
Kitchen Islands
A kitchen island, peninsula, or movable work counter can accent your kitchen design, provide years of functional beauty, and make your kitchen more flexible and versatile. Consider your workflow when deciding what you'd like to include in your kitchen plan.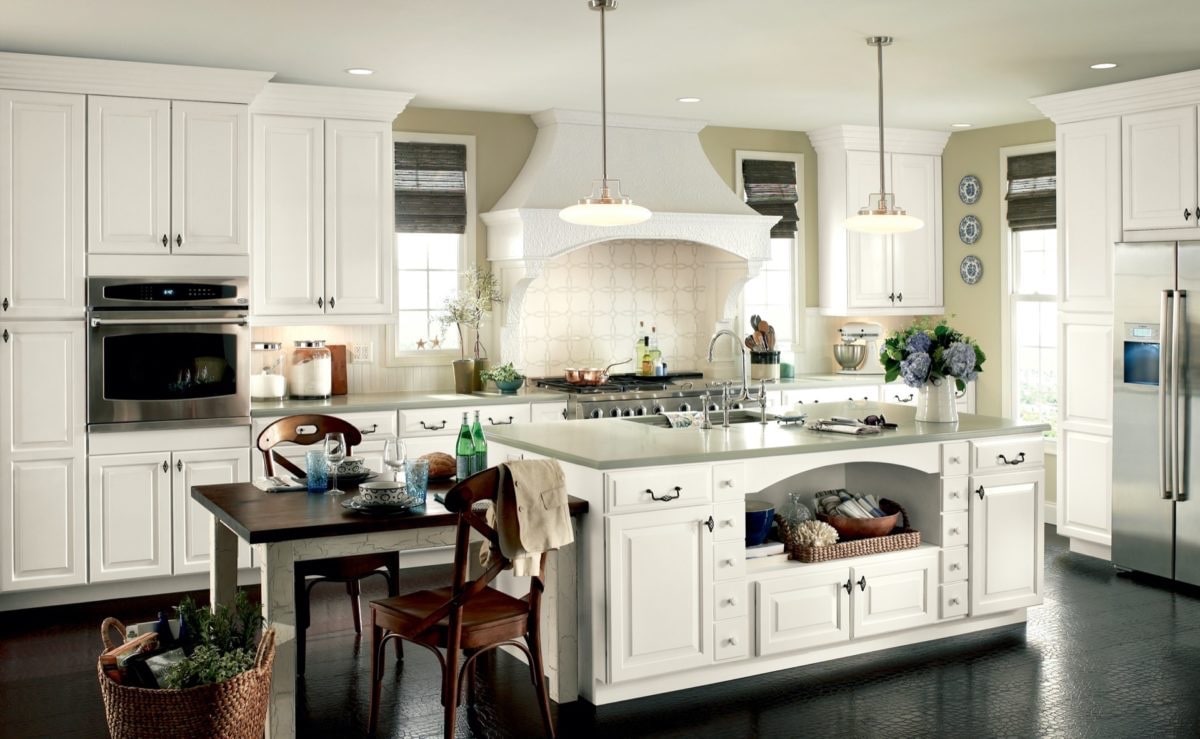 Sinks & Faucets
On display at our store we have many sinks, faucets, and specialty items from the most reliable names in the industry, including Delta. Consider updating your sink or faucet as part of your kitchen remodel.
Flooring
Your flooring will coordinate with the rest of your kitchen, so choosing new flooring shouldn't be an afterthought. Consider making this a part of your kitchen design ahead of time.
Paint
Choosing a new paint color can be the perfect finishing touch, and bring your entire kitchen remodel together. Quality paints like Benjamin Moore can save you time and trouble with better coverage. Find the right finish and color for your new design.
Need more inspiration?
Explore our project photo galleries and imagine the possibilities.
Ready to start your project?
Make an appointment or ask our experts any question you might have.
Need a Contractor?
Make sure you've hired the right contractor for your project. Start with our list of local contractors, and find one that works for you.
Email Sign Up
Get monthly sales specials and deep discounts on JAY-K Lumber products, as well as notifications of contests, events, and more sent directly to your inbox.